Looking for plumbers near me? There are probably quite a few to choose from, so taking your time and making the right decision is worthwhile. But how do you know which local plumber to hire?
Finding plumbers near me in Dublin or other locations can be made more difficult when you don't know what questions to ask. Luckily, we're here to help out – here are some of the most important questions to ask before you hire a local plumber.

1. How much experience do you have?
It's important to find out how experienced a plumber is before you hire them. If they've been in the plumbing industry for many years, it's likely that they know what they're doing.
NRM is a family business, and every established member of our team has years of experience behind them. Our newer team members have been highly trained and work with our more experienced team members to ensure quality and accuracy for every job.
2. What kind of licenses and certifications do you have?
Any plumbers near me that you hire should be properly licensed and certified. It's vital that you ask about any plumber's qualifications to ensure they are qualified for the job.
At NRM, we're fully insured and registered with both RGI and SEAI. Our team members are fully trained, certified, and accredited where appropriate.
3. Do you guarantee your work?
It's wise to ask plumbers near me if they provide a guarantee on their work. This will give you peace of mind knowing that they stand behind their work – guaranteed work is usually a good indication that the plumber is skilled and reliable. Our reputation in and around Dublin is based on the quality of our work, so you know you're in safe hands with NRM.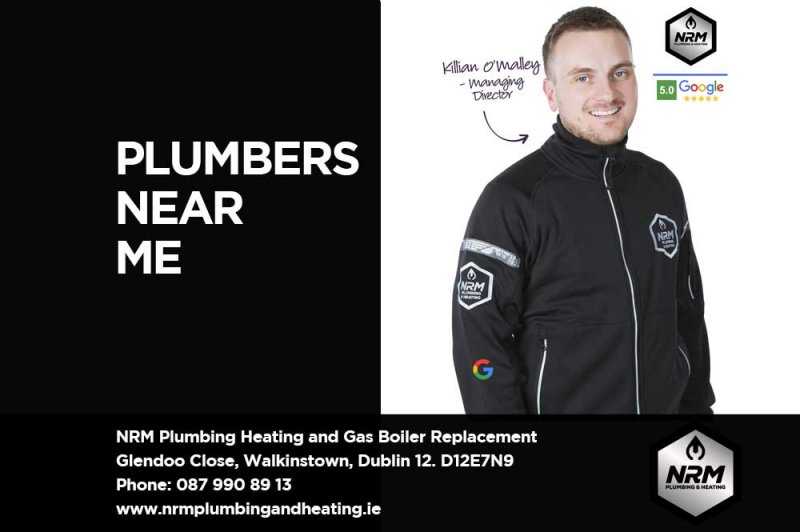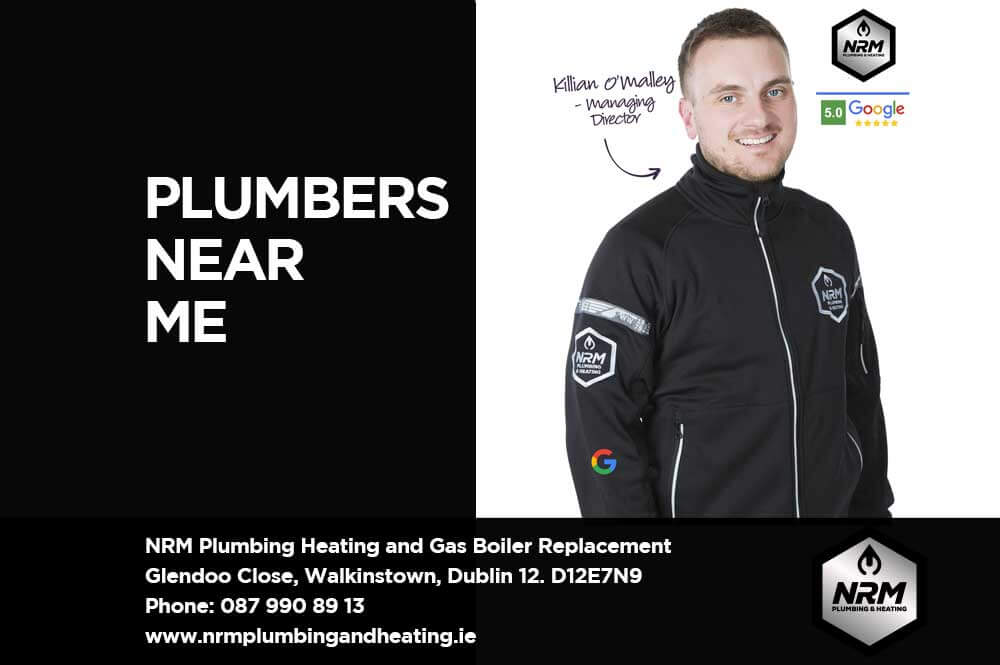 4. Plumbers near me – What is your pricing structure?
It's important to know how plumbers near me charge for their services so you can compare prices and make an informed decision. If there isn't a pricing structure, or it's just a number plucked out of the air, it might be best to avoid this plumber.
We have a clear pricing structure at NRM, so you'll know exactly what you'll be paying for.
5. Do you have references I can contact?
Asking plumbers for references will give you a good idea of the quality of work they provide, as well as their customer service. You can start with NRM's online Google reviews – our happy clients regularly give us 5-star reviews!
6. Plumbers near me – Are there any extra costs that might arise?
Asking plumbers in Dublin about any additional costs that may come up during the project can help you budget for them in advance. The plumber might not be able to identify any extra costs without first seeing the task at hand – which leads us to the next question. (More info on: How Much Does A Plumber Cost ?)

7. Do you offer a free estimate?
Many plumbers offer free estimates, so it's worth asking about this. This will also help you to compare plumbers near me and their pricing structures before making a decision.
The team at NRM wants to offer you value and get your problem solved. We offer free estimates for every job and will always provide you with a cost before we begin work.
8. Plumbers near me – Are there any additional services you provide?
Many plumbers offer additional services that you might need in the future, such as water pump repair. Asking plumbers about these can help ensure you have all your bases covered. We provide a full range of plumbing services to locations including Lucan, Tallaght, and other areas around Dublin, which means we can always offer you the best possible solution to your problems.
9. How quickly can you complete the job?
Time is often of the essence when it comes to plumbing repairs, so be sure to ask plumbers near me about their estimated time frame for completion. We always aim to complete jobs promptly, but we never rush. Your safety is highly important to us, and we want to ensure every job is done well.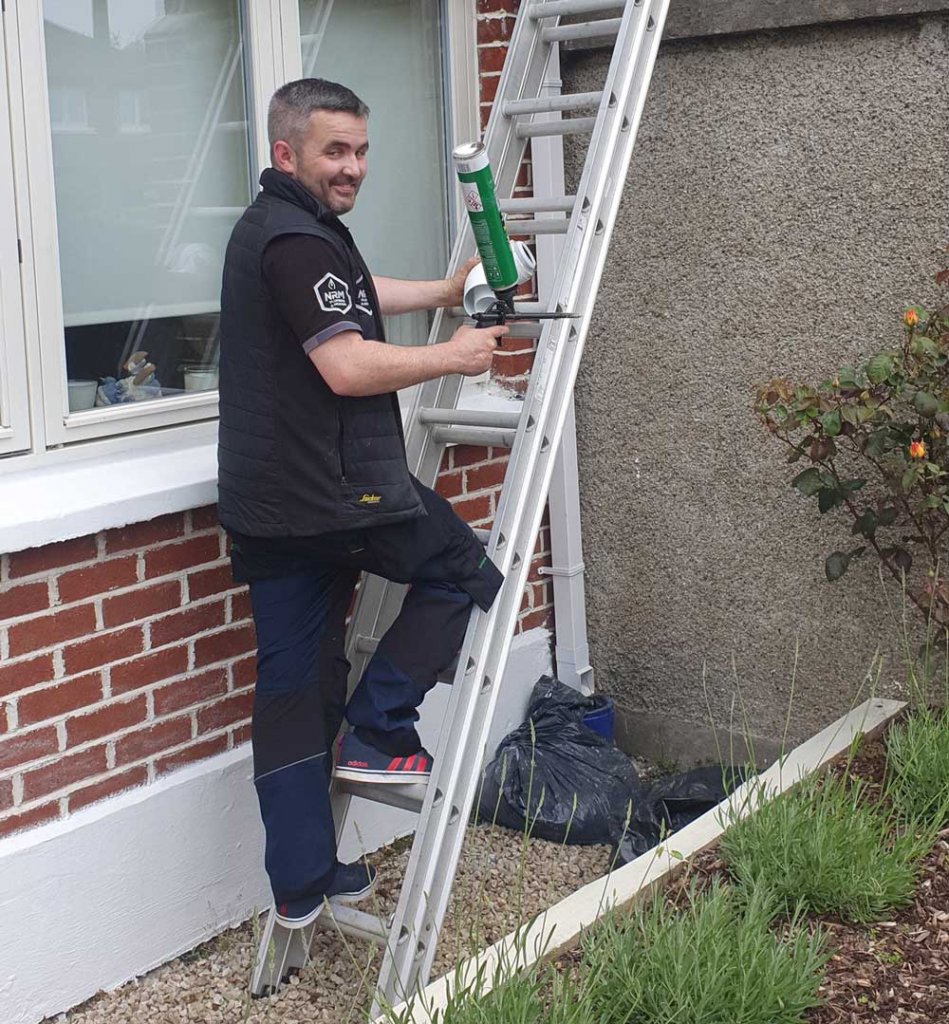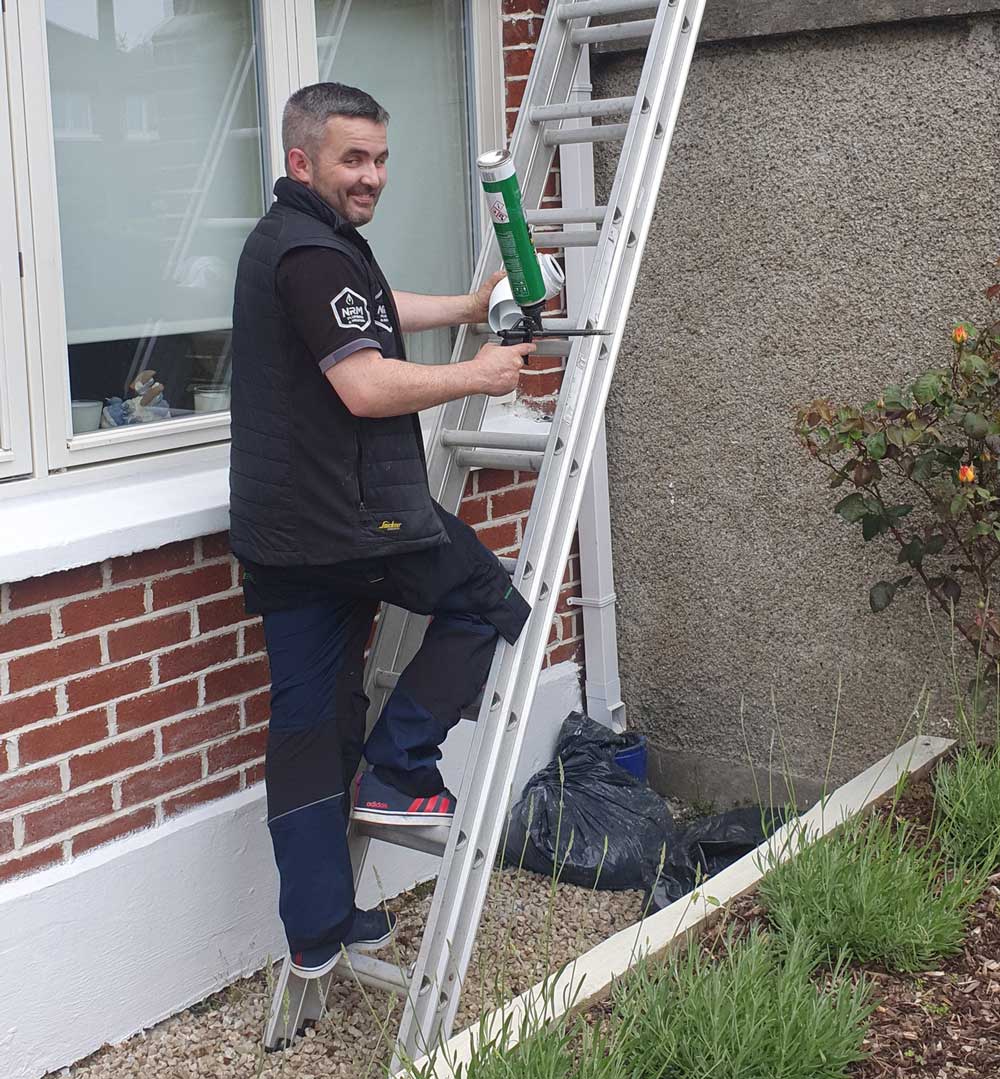 10. Do you provide emergency services?
In the event of a plumbing emergency, it's important to find out if plumbers near me offer 24-hour emergency services. This will help ensure that your problem is dealt with as quickly and efficiently as possible. You can find out more about our emergency plumbing in Dublin here.
11. What kind of payment do you accept?
Make sure to ask plumbers near me about their preferred method of payment. This will help ensure that you can be prepared and pay the plumber in the most appropriate manner. If the plumber accepts several forms of payment, this usually suggests a more reputable firm that does everything by the book.
12. What is your policy on customer satisfaction?
Finally, it's important to ask plumbers near me about their policy on customer satisfaction. This will help ensure that any plumber you hire can provide a satisfactory service and is willing to address any issues if the job isn't done correctly or if a problem develops at a later date.
Your satisfaction is always important at NRM. We will always do our best to provide you with the highest quality of service. If there are any issues, we're more than happy to address them and come up with solutions that ensure your satisfaction.

Plumbers near me – Ask the right questions
If you're looking for plumbers near me in Dublin, make sure to ask these 12 important questions before making a decision. You'll better understand which plumbers are the best choice for your needs.
Always make sure to take your time when researching plumbers, and don't rush into a decision without understanding the various options available. We're helpful and flexible and can usually accommodate almost any plumbing request. With a free estimate available, NRM can help you make your decision. We provide exceptional plumbing services in Dublin and are happy to answer any questions you may have when trying to find "plumbers near me" !
Contact us today to find out how we can help you.
Ever wondered about what's the difference between Ideal vs Worcester Bosch vs Viessmann Boilers….Check out our latest blog post for details.