Quick Navigation
Smart heating controls are a new method of managing the heating and hot water in your home. You may be out at work and the weather suddenly changes for the worse – you won't be looking forward to going home to a cold house. With the smart heating controls Ireland recommends, you can remotely turn on your heating and have the whole house warmed up by the time you get in.
Smart heating controls work best with combi boilers and can reduce the cost of heating your home. With easily configurable timers, zoned heating, and remote control, you'll always be on top of your heating system and will be able to easily manage the heating bill.
What Are Smart Heating Controls?
Smart heating controls are part of your central heating system, replacing traditional thermostats and timers. Connected to the internet, smart heating controls can be operated from an app on your phone anywhere there is an internet connection. This allows you to make changes to the settings whether you are at home or somewhere else entirely.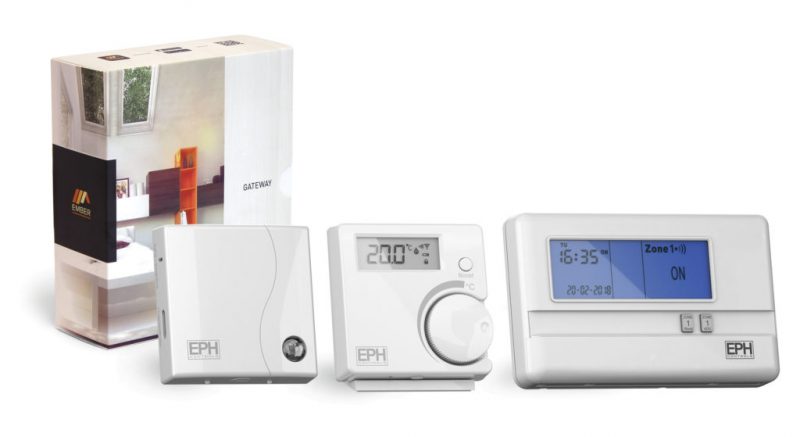 What Are the Benefits of Smart Heating Controls?
There are multiple benefits to the use of smart heating controls. Being able to change the settings from almost anywhere is just one aspect of the options they provide. Another benefit is the ability to configure and control your heating system with the use of multiple timers.
The timers allow you to set up individual days differently as you will most likely want a different heating pattern configured for when you are at work as opposed to when you are sitting at home. It can even be possible to configure smart triggers so if the temperature outside drops below a certain level, the heating can automatically come on.
Another benefit is the creation of heating zones. Heating zones allow you to choose different parts of your home to heat differently from other areas. For example, you may want one temperature in your living areas, but a different temperature in your bedroom. With traditional heating systems, the whole house must be the same temperature unless you have individual thermostats on the radiators – that's a thing of the past with the smart heating controls Ireland recommends.
You no longer need to manually set up each room as it can all be controlled from a central location, even when you're away from home!
Are Smart Thermostats Worth It?
While there is an investment to begin with when installing smart heating controls, the benefits are certainly worthwhile. With the granular control that smart heating controls allow with the added bonus of timers and remote control, it all adds up to savings on your heating bill. Using heating zones can save up to 30% on your annual heating expenses, which is certainly worthwhile.
The money you save will soon add up which makes smart heating controls great value for money. Many will find that the convenience alone is enough of an enticement to choose smart heating controls, but the financial incentives will seal the deal.
Which Boiler Type is Best for Smart Heating Controls in Ireland?
For most homes, a combi boiler is the best choice as it provides on-demand heating and hot water. This is perfect for the smart heating controls suitable for homes in Ireland, and combi boilers are the most popular choice for new homes and boiler replacements.
They are highly efficient and reduce the overall cost of heating your home when compared to other boiler types. With the addition of smart heating controls, the benefits are further increased.
However, not every home is suitable for having a combi boiler installation. Low water pressure and other factors can impede the operation of the boiler, and the way in which you use hot water may also need to be considered.
If you have any questions about the suitability of any boiler type for your home or would like further information regarding the installation of smart heating controls, please get in touch. Our skill and experience will allow us to quickly determine what the best course of action is for you and your family.
Smart Heating Controls Grants in Ireland
If you want to install smart heating controls, you can receive a grant from the Sustainable Energy Authority of Ireland (SEAI) to help with the cost of the installation.
There are several conditions that will need to be met to access the smart heating controls grant including the use of an SEAI registered contractor such as NRM Plumbing & Heating. We are RGI & SEAI registered gas installers, and if you need any assistance, we can even help with the grant application process.
The SEAI grant will lower the overall cost of installing a new combi boiler with smart heating controls and so is certainly worth considering. If you want to get the best from your heating system, save money, and have all the benefits of smart heating controls, get in touch today to see how we can help.
However, there is an even easier way to get your smart controls installed…
Free Heating Controls Upgrade With NRM
If you're planning to have a gas boiler replacement in your home, we're offering a free upgrade to smart controls that is worth €200 – and registering your interest is very simple.
Use the following link to let us know you are interested: http://links.nrmreviews.ie/FSCO
The link will open in Messenger. Just tell us that you are interested and we will take care of the rest. This is a limited offer that is subject to availability, and terms and conditions apply – so make sure you get in touch early to take full advantage of this amazing offer for smart heating controls in Ireland!
Whatever type of boiler you have, and whatever heating controls are currently installed in your home, we're here to help you get the best out of them. If you want to upgrade to smart heating controls in your home, get in touch with us today.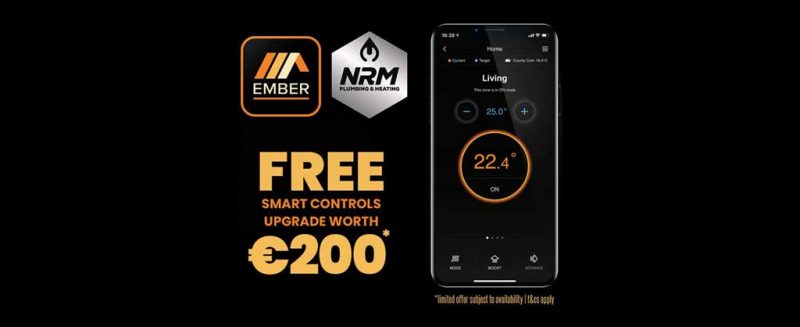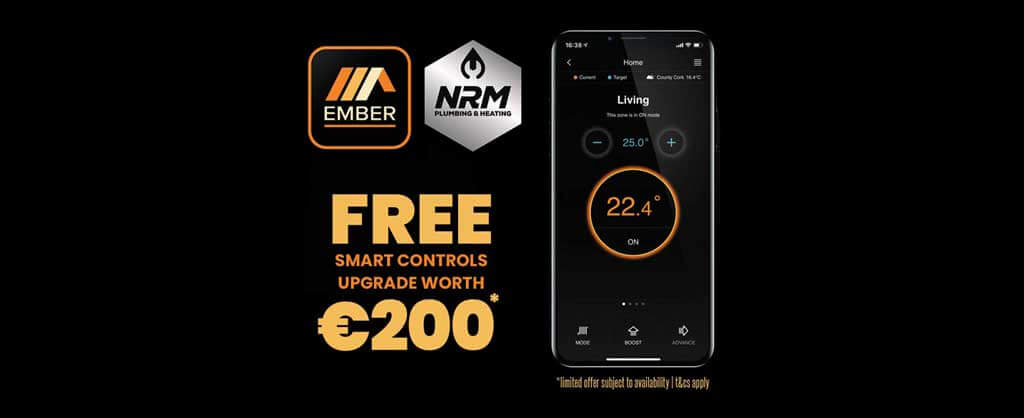 Need a new boiler? Check out the Worcester Bosch Lifestyle – But is this the best new Gas Boiler on the market?