Ideal logic boiler – If you're in the market for a new boiler, you've probably come across the Ideal Logic brand. But how good are Ideal Logic boilers, really? There are many different types and models available, so we'll take a look at the features and performance of these boilers to help you decide if they're the right fit for your home.
Ideal Logic Performance
Ideal Logic boilers are available in a range of sizes to suit different property types from 15kW to 30kW and beyond. They're also designed to be quick and easy to install, so you won't have to wait long to start enjoying improved heating and hot water in your home. At NRM, we always work efficiently, but when a boiler is designed to be easy to install, it makes our job much simpler.
Once your Ideal Logic boiler is up and running, you can expect it to deliver reliable performance day after day. Hot water is generated quickly and evenly, so you'll never have to wait around for a good temperature. The heating system is responsive, so you can enjoy cosy warmth quickly.

Ideal Logic Efficiency
Ideal Logic boilers are designed to be as efficient as possible, helping you to save money on your energy bills.
In terms of energy efficiency, Ideal Logic boilers are some of the most efficient on the market. All current Logic models come with an A-rating for energy efficiency, meaning they'll help you save money on your energy bills year after year.
Rated at over 90% efficiency, Ideal Logic boilers can use heat and energy that might be wasted by other boilers. Plus, with low NOx emissions, they're kind to the environment too.
Ideal Boiler Features
One of the things that sets Ideal Logic boilers apart from other brands is their wide range of features. Features vary from model to model, but for example, many models come with a built-in frost protection mode. This kicks in automatically to prevent your boiler from freezing during cold weather. This is a valuable feature if you live in an area that experiences prolonged periods of cold weather and could save you from facing a costly repair bill.
Another handy feature is the built-in ability to use smart temperature controls. You can set times for your heating and hot water to come on and off on a day-by-day basis, so if your needs are significantly different during weekdays compared to the weekend, you can have complete control over your energy usage. This means you won't have to waste energy heating your home when it's empty.
Ideal Logic boilers are built as simply as possible. While this might sound contradictory when they can use smart controls, it's a fantastic way to improve reliability. The number of internal components is kept to a minimum – the fewer parts there are, the fewer parts can go wrong.
Ideal Logic boilers come with a 7-year warranty, so if anything goes wrong within that period, you can rest assured that it will be covered by the warranty. Peace of mind is important when choosing a new boiler, and Ideal Logic boilers give you cause to feel confident that you're making a wise investment.
Is an Ideal Logic any good?
We certainly think so! If you're looking for an energy-efficient, reliable boiler with a range of handy features, Ideal Logic could be the perfect choice for your home. Get in touch with NRM today to discuss installing an Ideal boiler in your property.
We're happy to discuss all the available options with you, and we'll recommend the right size of boiler for your home and usage requirements. The team at NRM are experts at helping our customers choose and install the right boiler for their needs, so why not give us a call today and see what we can do for you?
How long does an Ideal boiler last?
As with most central heating systems, you can expect an Ideal Logic boiler to last for around 15 years, depending on how well it's maintained. Like any boiler, Ideal Logic boilers require regular servicing to keep them running at their best. (More info on – Gas Boiler Service Dublin)
Servicing your Ideal Logic boiler once a year will help to prolong its lifespan and ensure that it continues to run efficiently. This service should be a qualified and registered engineer, such as a member of the team at NRM. (More info on – Oil Boiler Service)
Of course, all boilers will degrade in performance over time. Ideal Logic boilers have a long warranty, so you know they are built to last. Regular servicing ensures that their maximum lifespan is achieved.

Which boiler brand is the most reliable?
There's no definitive answer to this question as all boilers will require servicing and eventually need replacing, and every individual experience is different. However, Ideal Logic boilers are built with reliability in mind, and they are consistently rated highly by websites like Trustpilot. Their simple design means there are fewer parts that can go wrong, and they are designed to be energy efficient.
Are Ideal Logic boilers noisy?
No, Ideal Logic boilers are not noisy. In fact, they are designed to be as quiet as possible. This is partly due to the simple design mentioned earlier – there are fewer moving parts, so there is less noise overall.
Many Ideal Logic boilers are certified by Quiet Mark as producing minimal unwanted noise.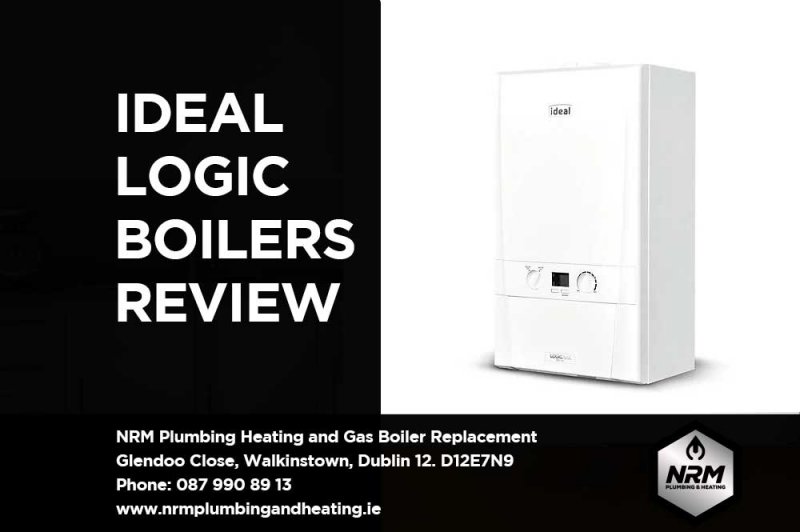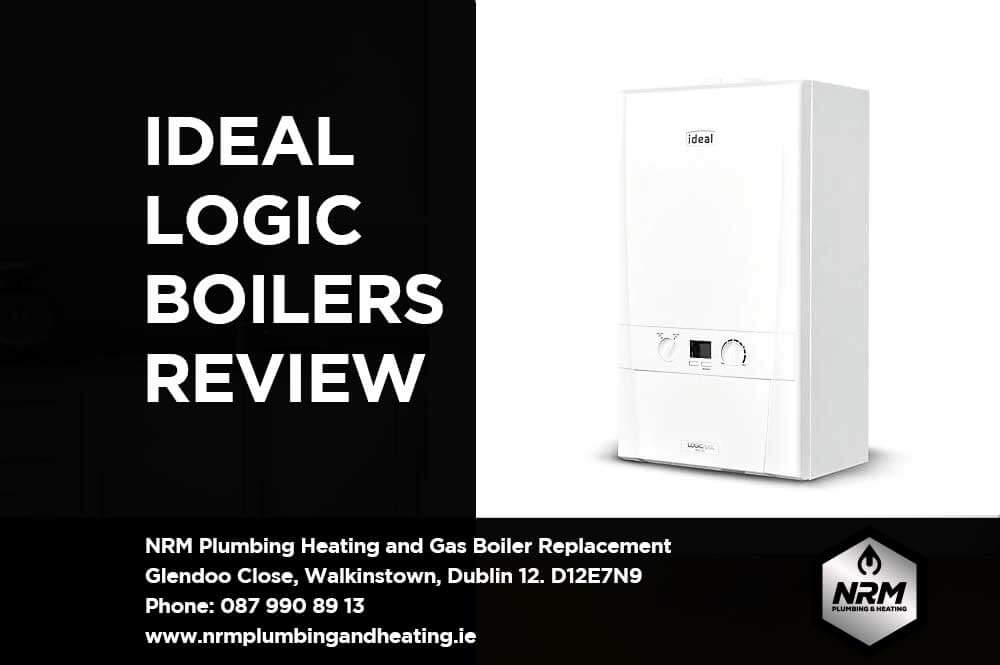 Will you choose an IL Boiler?
If you're looking for a high-performance boiler that's packed with useful features, an Ideal Logic boiler could be the perfect choice for your home. With models to suit different property types and budgets, there's sure to be an Ideal Logic boiler that's just right for you.
At NRM, we're experts at helping our customers choose and install the right boiler for their needs. We'll take the time to understand your requirements and recommend the perfect model for you. Get in touch today to find out more about Ideal Logic boilers or to arrange a free quote for installation.
Related searches: Ideal boilers, Ideal boiler installers , Ideal boilers logic, Ideal boilers Ireland, Ideal gas boilers, logic boilers, Ideal logic boiler price Ireland, Ideal boilers prices, price for ideal boilers, Ideal logic 24kw system boiler, logic combi c24 manual, logic combi 30